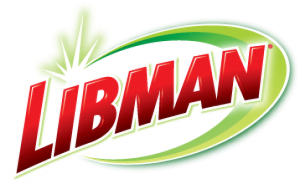 123-year old American
manufacturer of household and commercial
cleaning products.
Featured In


Since 2013, SLV PR has helped Libman achieve nearly one billion media impressions. Each year, SLV PR and Libman visit New York City and Des Moines, Iowa to meet with editors from major magazines that include: Good Housekeeping, Family Circle, Woman's Day, Real Simple, First for Women, Women's World, Parents, Redbook, HGTV Magazine, and Better Homes & Gardens.
We use this time to introduce Libman's latest products which are presented to the editors along with a press kit. We also take this time to unveil the results of our annual consumer cleaning habits survey. In addition, we get feedback from editors for their upcoming editorial needs and what questions they would like included in the next year's consumer cleaning habits survey. The face-to-face time is integral in keeping Libman top-of-mind throughout the year.
"I kept a Libman dustpan-and-brush set by my dog's bowl
for stray kibble. And the teeth on the pan could be used to
clean the brush fibers."
- Kristen Flanagan, Senior associate editor, MarthaStewart.com We've managed to build a great rapport with dozens of key home editors who use us as a resource for cleaning stories.
Since 2013, SLV PR has helped Libman achieve over 150,000,000 media impressions from magazine placements (and their online versions) alone.