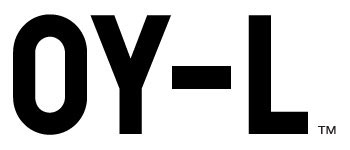 Moving the all natural skin care

perception from crunchy to luxury.
Featured In

OY-l is an independent line of 100%
natural luxury skin care products whose
original, plant derived formulations were
created by a Mom on a mission to fight
toxins, protect families and empower
beauty. Our brand agency partner,
TWIST, brought the SLV PR team to the
table to help launch the brand to the attention
of beauty consumers and retail buyers.
"The whipped body butters smell incredible and
have the most luxurious, rich texture."

Utilizing the brand's upcoming trade show presence.
By cross referencing editors and bloggers, with those who committed to attend the 2016 Beauty Expo in NYC, the SLV/PR team created a target list of key influencers to invite to the OY-L booth to meet Andrea, OY-L's founder and chief formulator.
As OY-L is both wholesaler and online retailer, the SLV/PR team targeted both consumer and industry publications to tell a skin care story that would embrace the target consumer audience and inform of differentiation while impressing retailers with the brand's business acumen, market savvy and on-shelf sex appeal. By making a front-line push for highly regarded beauty bloggers, the brand received an immediate sales lift from coverage that pushed
directly to the site and specific products. The second wave of traffic came from high-profile publications who offered both print and online coverage. Having third party endorsements of the product line from household names like Vogue and Allure gave the brand an incredible lift right out of the gate. With higher consumer confidence in the brand being delivered by trusted skin care editors, orders not only gained in volume, the average transaction increased.