10 Tips for a Hassle-Free European Vacation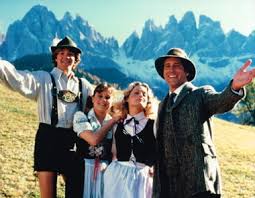 Summertime and a currently stronger dollar against the Euro make for a great reason to take a European vacation. As I embark upon another vacation overseas, I thought I'd pass along some of the tried and true tips I've acquired over a quarter century of traveling abroad. Most of them are pretty pragmatic and have saved me time, money and hassles in the past.
1. Don't pack at the last minute. If you wait until the night before your trip, you don't have time to actually think through your clothing choices and tend to throw in as much as you can fit. This leads to egregious over packing. I actually do a trial pack the week before my trip and keep eliminating clothing items and any duplicate toiletries each time. You'd be surprised how much you can streamline things. Plus, part of the fun of traveling, is the anticipation and planning involved so getting a head start on packing will put you in a happy travel mode.
2. Travel light. I mean it. This seems pretty obvious but I'm always surprised when I see frustrated Americans lugging a heavy suitcase that they can actually fit into. Remember, if you're taking a train or will be on a bus tour, you will have to load and unload your own suitcases. You can plan on getting 2 wears out of shirts and tops while a black dress, jeans,pants and shorts can be worn 2 times if not more. Mix and match tops and bottoms. Also, unless you have a formal event to attend, 2 pairs of shoes – two pairs of comfy walking shoes – will suffice. Toiletries account for most of the weight of my suitcase. There's no need to bring full-sized products– buy some travel size items at the drug store – or fill your own shampoos and lotions in mini bottles. Trust me on this – save your back and keep it light. It also makes more room available for souvenirs!
3. Roll your clothes. Rolling your clothing items actually frees up a lot more room in your suitcase and also helps prevent wrinkles. I swear by this. Putting them in plastic bags (I prefer Ziploc bags) will also prevent them from further wrinkles and from getting dirty. I convinced my brother to try rolling and he loved how much room it saved.
4. Notify banks/credit cards in advance.   If you are not a frequent overseas travel, consider calling you bank and credit card companies to let them know where you'll be and the time frames. This way you don't have to worry about having your ATM or credit cards frozen due to suspected fraudulent activity. This happened to a friend of mine.
5. Consider buying travel insurance. Believe me, from experience, I insist that you do not want to end up in a foreign hospital. Check your current U.S. insurance coverage to see what services (Out of Network, obviously) may be covered in an emergency.  Purchasing travel insurance is a safeguard because you never know when the need will strike. At only 32, I once spent eight nights in a French hospital with pneumonia and pleurisy. I was glad I had bought travel insurance. You can go to https://www.insuremytrip.com to determine which carrier and plan will be best for you.
6. Make copies of important items (passport, credit card customer service #s) I always make a copy of my passport and credit cards as well as my credit card customer service numbers so that , in the event where my passport, or credit cards are lost or stolen, I can quickly and easily contact the necessary entities to report it. I also leave copies for my family or a friend back at home, in case they can help make those phone calls. There are also services like Final that you can purchase that will automatically notify each credit card company on your behalf. Check out https://getfinal.com/.
7. Be sure to purchase the correct adapters for countries/continents. The electrical volt systems across the world are different than the U.S. If you are bringing electrical items (flatiron, hair dryer, electrical razor) or those that will need to be c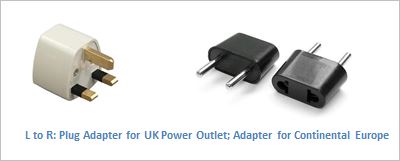 harged (camera, laptop, iPhone, iPad), you will need to purchase (or borrow) an adapter to be able to use your device overseas. Continental Europe's adapter will not work in the U.K. – the U.K. requires a different adapter for American electrical products. To determine what adapter you'll need, visit: http://abt.cm/1Ie3HcH.
8. Write out postcard addresses on labels. It's fun to sit in a café eating a croissant and drinking café au lait while you write a quick postcard to friends and family. However, this task becomes laborious if you have many cards to send and from different locales. To save some time during my vacation, I like to write my postcard recipient's name and address on plain white labels. This way, I just have to bring the label sheet with me and only write out the message while I enjoy the scenery.
9. Learn to say "please and thank you" in your destination's language. You don't have to necessarily take language lessons before your trip (unless you want to – it does make it more fun), but at least study some key phrases including please and thank you.   I frequently see many "ugly" Americans who still expect everyone in other countries to know English. Don't assume this. You'd be surprised just how more receptive and friendlier taxi drives, shop owners and waiters will be if you try to say a few phrases in their native tongue.
10.  Smile! You're on vacation! This goes hand in hand with the previous tip. The universal language that everyone understands is a smile. You'd be surprised just how far this gets you when your thousands of miles from home. Smiling is especially useful if you're in a market and need to haggle for a discounted price – or if say, you mistakenly forget to punch your TGV ticket (normally a $200 fine). It works!
If you have any additional tips, you'd like to share, please do so in the comments section.
Safe and happy travels!