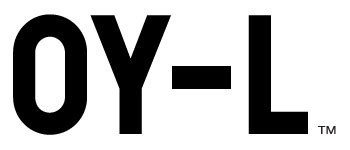 Moving the all natural skin care
perception from crunchy to luxury.
FEATURED IN

OY-L is the only independent line of 100% natural luxury skin care products whose original, plant derived formulations were created by a Mom on a mission to fight toxins, protect families and empower beauty. OY-L asked TWIST and SLV PR to create awareness and buzz for the brand leading up to its official hard launch at the August 2016 Indie Beauty Expo in New York, an industry trade and consumer show exclusively for independent beauty brands.  The company wanted to grab the attention and interest of store buyers in order to secure retail distribution for the product line at the show.
SLV PR created a press kit that anticipated key questions media would likely ask and answered them in the form of a news release, founder bio and Q & A document.  TWIST's photography of the products embodied the brand's luxury and natural derivations and played a role in enticing editors to want to learn more about the product line.
Stacey tapped into her media contacts and connections with beauty editors to set up editorial meetings at the show with reporters and bloggers and the OY-L team.  Interested editors flocked to the OY-L booth to talk to OY-L and pick up a press kit with product samples.
"The whipped body butters smell incredible and
have the most luxurious, rich texture."

The show was a success for OY-L as media outreach by SLV PR has generated over 30 million media impressions for OY-l after only two months from the Expo launch. Placements have been garnered on major beauty sites and blogs including Vogue.com; Allure.com; Nylon.com; Mind, Body, Green; Well + Good; Brit +Co; and Happi Magazine. Most importantly, as a result of the visibility and buzz, the brand was able to secure distribution with Saks Fifth Avenue.
RESULTS
By cross referencing editors and bloggers, with those who committed to attend the 2016 Beauty Expo in NYC, the SLV/PR team created a target list of key influencers to invite to the OY-L booth to meet Andrea, OY-L's founder and chief formulator.
As OY-L is both wholesaler and online retailer, the SLV/PR team targeted both consumer and industry publications to tell a skin care story that would embrace the target consumer audience and inform of differentiation while impressing retailers with the brand's business acumen, market savvy and on-shelf sex appeal.
By making a front-line push for highly regarded beauty bloggers, the brand received an immediate sales lift from coverage that pushed directly to the site and specific products. The second wave of traffic came from high-profile publications who offered both print and online coverage. Having third party endorsements of the product line from household names like Vogue and Allure gave the brand an incredible lift right out of the gate. With higher consumer confidence in the brand being delivered by trusted skin care editors, orders not only gained in volume, the average transaction increased.