Tips for Preparing Your Organization for a Crisis
Typically, when we think of companies that absolutely should have crisis plans in place, those such as pharmaceutical, airline and oil companies come to mind, since even the slightest misstep could lead to massive loss of lives.  It's a given that big corporations invoke the help of stellar public relations teams  to help management map out various crisis scenarios and plan appropriate processes, procedures and communication to address those potential situations.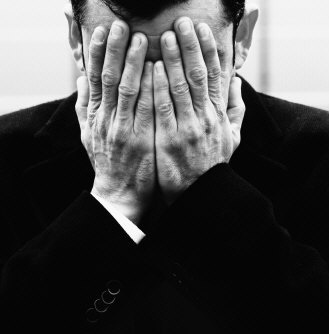 However, small and mid-sized companies need solid crisis plans too.  After all, it's  not usually the original crisis that typically brings down a brand, but rather how that company responds to that crisis that determines if the company's or brand's reputation is irreparably damaged or not.  And, with social media playing a larger role in the communicative landscape today, companies need to be more prepared than ever.
Many executives at small and medium-sized businesses think they don't need a crisis plan; they believe that they are nimble enough to handle a mishap and will be able to get their arms around the situation as it comes.  What they don't realize is that in the chaos of crisis, being prepared is the best and only way to really help take control (as much as you can) of the situation and to not make it worse.  Most recently, the Carnival Cruise Triumph crisis comes to mind.  Not only was the loss of power, rationing of food and the passengers' exposure to raw sewage a crisis, it was compounded by Carnival's lack of transparency and immediate response to its passengers and the public.  The company is still in damage control mode from that mess.
And, if you think that your company doesn't need a plan because it isn't public-facing, you are mistaken. Unfortunately, natural disasters or disgruntled employees waging violence can descend at any time upon your workplace, as can fire damage or even personal scandals.  What many business leaders don't realize is that it behooves any company to have a solid plan in place.
Here are few steps to take in helping ensure that your organization is prepared for a crisis:
Prepare in advance
The onset of a situation is no time to determine your plan of action.  Knowing your business as well as you do, begin to address all of various the types of scenarios that would create a crisis for your company (from on-site accidents to natural disasters).  Knowing those potential situations in advance can help your team better determine the appropriate response and focus on the next steps to help manage the crisis.
Organize a crisis response team
Choose individuals who will comprise of your crisis management team.  This can include the CEO, communications and public relations managers, legal counsel, HR, and other appropriate officers of the company.   The team will decide who is responsible for what roles in a crisis situation, especially in determining who the spokesperson will be and how the team will communicate with each other.  Everyone should know his or her role so that he or she may act accordingly in a seamless and responsive manner.
Let employees know the crisis policy basics
With social media being so pivotal in spreading news these days, especially within the epicenter of a crisis, you need to make sure all employees know what they can and cannot do in a possible scenario.  Of course they don't necessarily need to know all the response details of the team, but certainly the crucial ones such as no tweeting or posting about it.  Many times, the media will call an employee and try to find out what they can from them.  You can avoid more confusion and headaches if you let employees know in advance that they are never to speak with the media as well as to whom on staff they must notify if they are approached.
Practice, Practice, Practice
Make sure the crisis response team does some actual test runs of the plan so that roles are clear and communication is quick and nimble.  Just as you might have on-site fire drills, you need to ensure that your crisis team has practiced scenarios so that if they do happen to occur, everyone is well-prepared.  I have a friend who interned at the Cleveland Metroparks Zoo one summer.  He was excited about the time he got to play the escaped animal (a polar bear in this case) in an emergency practice drill.   He had a certain amount of time (minutes) to hide anywhere in the entire zoo until emergency personnel became aware and could find him.  Of course, he was no match for the well-rehearsed response team and was found within minutes cowering in the shrubs near the waterfowl exhibit.   Luckily, they didn't shoot him with the tranquilizer gun!
In summary, while taking these steps can be challenging since they takes time away from your business at hand, they are truly essential in helping to ensure that your brand navigates as successfully as possible through a crisis situation.  For more information on crisis management, please email me directly at [email protected].